Here you'll find everything you need about Sierra Pet Clinic and how we can help you.

​​​​​​​Appointment Policy

To allow ample time for all patients and scheduled surgical procedures, we operate primarily by appointment. Emergency cases shall always receive top priority, which is why occasional appointment delays are inevitable. Please realize that we make a sincere attempt to see each client on time.

For your safety and the safety of the staff and all animals in our care, we require that all vaccinations be up to date or updated during your pet's appointment.

You can read more about our other Hospital Policies by clicking here.


Payment Options

We require full payment at the time that services are rendered. For your convenience, we accept Visa, MasterCard, Discover, American Express, cash, personal checks, Scratch Pay and CareCredit.
ScratchPay offers simple and affordable payment plans for large veterinary bills. Checking your rate does not affect your credit, takes just a couple of minutes and can be done from your smartphone, tablet or computer. For more information about Scratch or to check your rate, you may visit
www.scratchpay.com
Coverage You Can Count On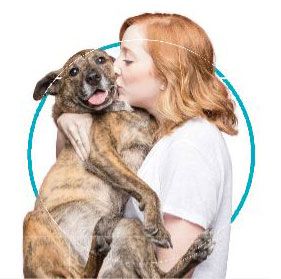 We can't predict your pet's future but Embrace can help you prepare for it.
Embrace Pet Insurance gives you the financial support to get your pet the best care. Our nose-to-tail accident and illness plans can be personalized to fit your budget and needs.



Coverage Includes:
Diagnostic testing

Behavioral therapy

ER & specialist care

Cancer

Exam Fees

Chronic conditions

Hospitalization & surgery

Hereditary conditions
In Sickness AND in Health
Embrace's flexible Wellness Rewards plan can be purchased in addition to any policy to reimburse for routine and preventative care including:
Routine vet visits

Vaccinations

Spay/neuter surgery
Flea, tick, & heartworm preventatives

Grooming....& much more